Time to take the stage
Stunning. Confident. Comfortable.
When did you last put on a drop-dead gorgeous gown? You wouldn't be alone if, like many of our mothers, grandmothers and wedding guests, it's "been a minute." We will put you at ease. At your appointment, we'll find something that is unique to your vision and highlights your best features.
Did you know? Bella Sera is an inclusive place to shop, and we are always sure to have well over 50 dresses and pantsuits in sizes 16-30. Plus size moms are welcomed and cared for. We also have hundreds of looks in sizes 8-14, and can order smaller if necessary. We want to make sure every woman who walks through our doors finds a look that makes them feel like an absolute knockout!
Below you'll find our amazing collection of dresses. Enjoy a sampling of our gowns and then make an appointment to come and try them on for yourself.
"There is a beautiful selection of mother of the groom/bride dresses. I purchased a beautiful dress and the alterations were perfect! Thank you for making me feel comfortable and classy on my son's wedding day."
Some of our current favorites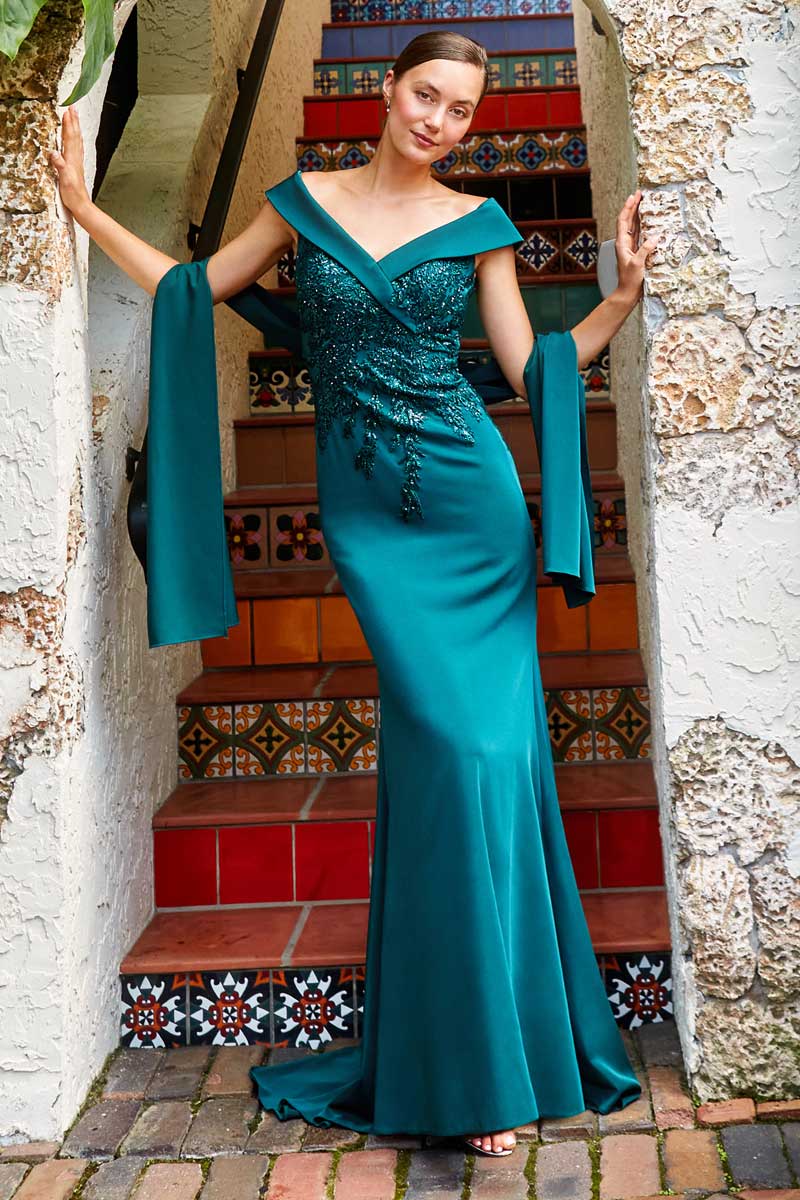 We approach our special occasion collection just like we do bridal: The styles are as unique as each individual who comes through our door. Our collections range from traditional to fashion forward. We scrutinize the designs, from the construction to the fabric, styling, fit, embellishments and more. No secret, bodies change, sometimes against our will or best intentions. But we will guide you with confidence throughout this entire process. We're experts at choosing just the right look that doesn't just feel wonderful, it practically turns back time!
We'll address finishing touches with our in-house alterations and styling suggestions. Be excited, allow us to gently guide you, and prepare to look amazing!